Coronavirus in Rwanda: Key Safety Measures That May Protect You And Your Family
The verdict has fallen: the Coronavirus is one of the most infectious diseases our modern society has experienced as of yet. Fortunately, most infected people eventually recover from the disease. Nevertheless, the odds of serious (and even fatal) health complications are too high to ignore the prescribed safety guidelines.
During this challenging period, you will need to be extremely prudent about the places you visit. Unless these locations are adequately equipped to facilitate your adherence to the safety measures listed below, you might want to avoid staying for too long.
Safety Measures: What You Should Know
The news can be frightening; the Coronavirus can be airborne at a distance of up to 6 feet (1.80 m), infected materials such as clothes and phones can carry the virus for up to twelve hours, and the mortality rate among the elderly and immunodeficient is considerable. However, there exists an array of preventive methods that may protect you from infection. During the next few weeks, it will be the responsibility of all adults to ensure they follow the specified health guidelines to avoid spreading the disease. You will find that a simple routine may keep you out of harm's way. Along with the government provided guidelines, appropriate nutrition, and consistent social-distancing may improve your chances of keeping the flu at bay.
Wash, Wash, And Wash!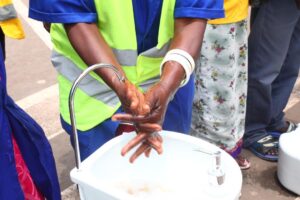 According to the World Health Organisation, it is imperative to wash your hands several times a day for at least 20 seconds at a time. Make sure to wash your hands (preferably with a hand sanitizer) before and after cooking, after opening and closing car doors or exchanging notes of money. When visiting a restaurant or hotel, you will need to be certain that there are enough sinks and clean towels to wash your hands frequently. You may also want to sanitize your phone with anti-bacterial wipes at least twice a day.
Maintain Appropriate Distance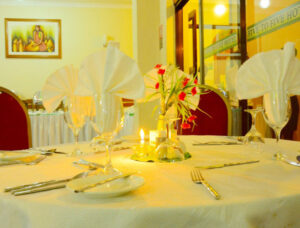 To prevent the rapid spreading of the disease, it is crucial to stay at a distance of at least 1m from strangers, and anyone around you who you don't know for certain to be Covid-19 negative. Even when attending a conference, or sitting at a restaurant, you will need to make sure there is appropriate space between you and those around you. Five to Five hotel has altered its current seating arrangements to maximize space between guests at all time. Its spacious rooms and suites also allow guests to receive visitors while remaining at a prescribed distance.
Watch Out For Your Nutrition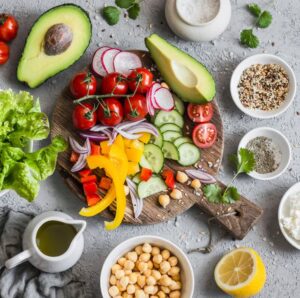 Coronavirus has been found most devastating among the elderly and immunodeficient. Therefore, it is now more important than ever to keep your immune system boosted with appropriate nutrition. Luckily, The Five To Five restaurant features top continental and local cuisine, and proposes healthy concoctions like vegan and chicken soups, among others, meat broths for your iron and protein boost.
Your Choices Matter
When deciding on a hotel to stay at, a nice restaurant to take a meal, or a conference room for your business meetings and corporate events, the best option is the one prepared to tackle all necessary safety measures against the outbreak. Five To Five Hotel hasn't only taken the key preventive steps: it is going the extra mile to ensure absolute cleanliness throughout the establishment, and the availability of staff to cater to your special social distancing needs. To protect our guests from infectious contact, we offer Free direct airport pickup by an experienced driver adequately following current safety measures. For more information about our application of WHO and government-approved guidelines, contact us today.