The Most Affordable Hotel in Kigali City Centre
The city of Kigali is the cleanest & one of the safest cities in Africa, it's one of the top destinations in the region for vacation travellers and business people. All travellers want the best deals they can get in a foreign country but can hardly get them since it's a different country where different rules & cultures apply.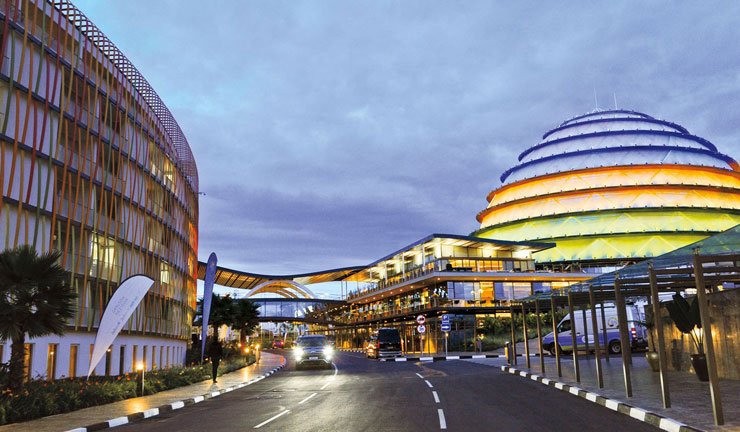 During your stay in Kigali, it is best to get accommodation in the city centre or in the nearest suburb, they have the best standards & all equipment travellers might need to relax. You'll need to stay in a well-cleaned, air-conditioned room, with access to hot/cold water, fast internet connection and all other services you are used to back home.
If staying in the suburb of the city is your choice since you prefer to stay away from the fast-paced life of cities, then Five to Five Hotel is your best bet, we are highly-rated on all traveller platforms for a good reason. Don't take it from us, check out reviews on some major travel platforms from all travellers who've stayed in our rooms before: TripAdvisor, GoogleMaps, Booking.com
However, if your preference is staying in the city centre for various benefits it can have, like having easy access to all the best services provided in the country, then One Click Hotel should be your Home away from home for reasons mentioned below:
Safest Area in the City
One Click Hotel  is conveniently placed in the heart of Kiyovu, the most secure & quiet place in the city of Kigali due to being the presidential area, Kigali as a whole is safe, but Kiyovu is more secured than all areas in the city.
Affordable Prices
The prices at One Click Hotel are unbeatable in the area, you get fully-serviced rooms from 40$ only, and the Food Menu is 50% lower than all nearby hotels, yet you receive the same services & more, for half the price.
Extra Perks
Apart from providing standard services of other hotels like air-conditioner, cable tv, high-speed internet, Minibar, Working desk and more, One Click Hotel walks an extra mile to give you extra perks you can rarely find in other hotels like a Free Coffee/Tea at any time, a Hair Dryer, a Free Airport Pick up service upon arrival and more.
Free Airport Pick up
The Free Shuttle service upon arrival will save you the hustle of getting to your Hotel when you choose to stay in One Click Hotel. It can be daunting to deal with people in a new country where you don't speak their language or are trying to avoid being taken advantage of by local taxis.
Free Cancellation at Anytime
Normally, Hotels will impose a cancellation fee if you decide to go somewhere else, but One Click Hotel is flexible enough to let you cancel your booking at any time should you decide to be their guest, coupled with payment upon arrival or during checkout, it will give you a peace of mind booking experience.
If you are ready to Book a room in Kigali City centre, check out the room rates from One Click Hotel, otherwise if you'd rather stay in one of the most respectable suburbs of Kigali, check out the room rates of Five to Five Hotel instead.