Rwanda is one of the safest countries in Africa, top picked by most travelers who love to experience wildlife and nature. It is commonly dubbed as a country of a thousand hills due to the endless mountains in this scenically stunning country.
The northern part of the country is overlapped by a chain of 8 volcanoes called Virunga mountains, most of which are dormant. These mountains are a haven to Mountain gorillas, which are the few remaining species of their kind, hence more protected as they rank at the top of the main attractions for the country.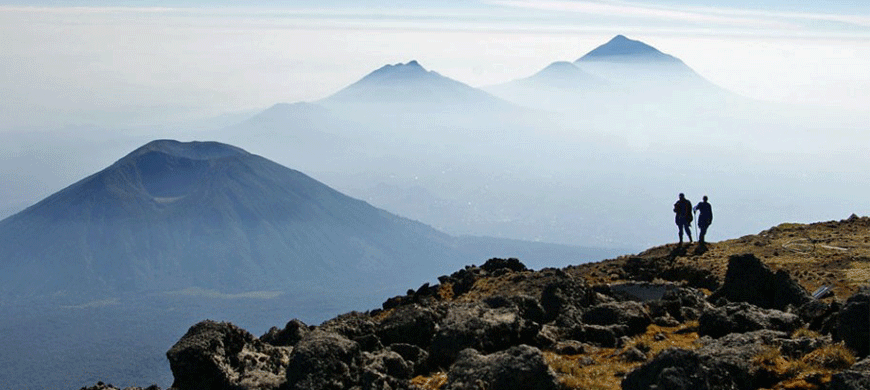 The country also features some of the best inland beaches on the continent, a few miles away from Virunga mountains in Gisenyi.
On the other sides of the country, travelers get a chance to encounter nature & wildlife in Akagera national park that hosts other species like lions, elephants, hippos, and more. While Nyungwe Forest National Park protects extensive tracts of montane rainforest, and is home to many primates & birds.
But Rwanda is not all nature, The Capital city of Rwanda (Kigali) is considered to be  the cleanest city in Africa, and among the top secure cities, full of skyscrapers. Night can't be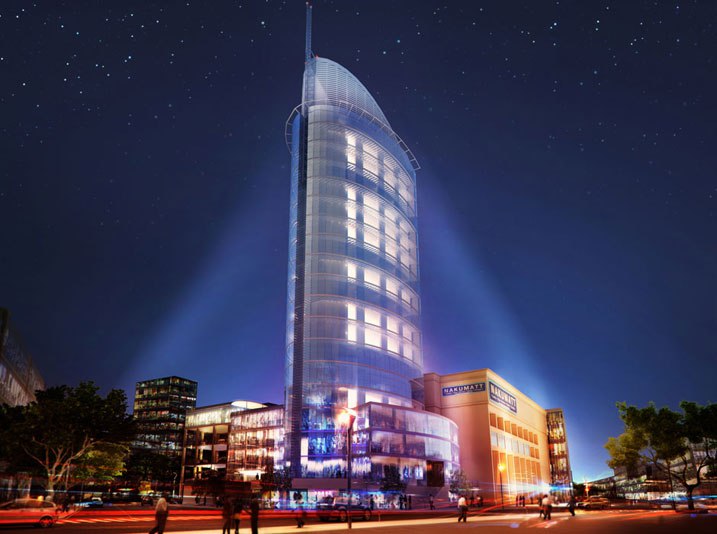 differentiated from day, due to city lights everywhere, & the tight security in the city, activities go on even in night hours. Some shops & supermarkets work 24/7, and people are free to move in night hours with no faint feeling of insecurity.
How to get here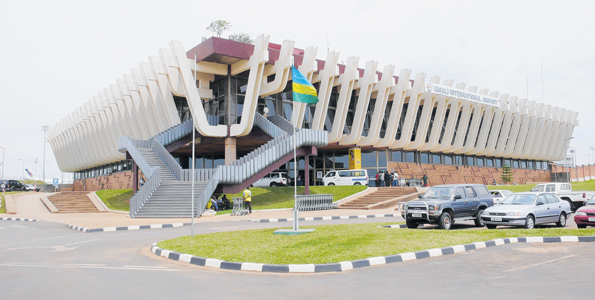 In efforts of increasing tourism activities in the Country, Rwanda has revised the visa application process in the recent Rwandan New Visa Regime of 1st/January/2018. People across the globe can now wake up and Visit Rwanda the same day without prior visa application, and be granted a 30 days visa upon arrival on the airport, which can easily be extended should the visitor wish to stay longer. Some select countries are even given free 90 Days visa upon arrival.
While at Kigali International airport, Five to Five Hotel arranges a FREE AIRPORT PICKUP for you. The ride takes approximately 5 minutes from the airport to our hotel.
Things to do in Rwanda
The land of 1000 hills is full of adventure & exotic experiences for nature lovers & researchers. Many people Visit Rwanda on family vacations, for honeymoon, or to explore business opportunities, in conferences and workshops.
Regardless of your travelling reasons, here is quick overview of top activities travelers who visit Rwanda undertake, that you should try for yourself.
Animals to see in Rwanda
Rwanda has a rich biodiversity, most of which are harbored in open area National Parks like Nyungwe, Akagera, and volcanoes national parks.
Some of the animals you may expect to find in Rwanda include primates like the rare Mountain Gorillas, not forgetting swaying colobus monkeys, baboons & golden monkeys. The Big Five Animals (Lions, Buffaloes, Rhinos, Leopards, and Elephants.). Akagera hosts many other species like crocodiles, rhinos, zebras, impala, warthogs,  waterbacks , giraffes and more.
Numerous bird species (275 species  in total) can also be found in Nyungwe National park for bird lovers,
The Rwandan Culture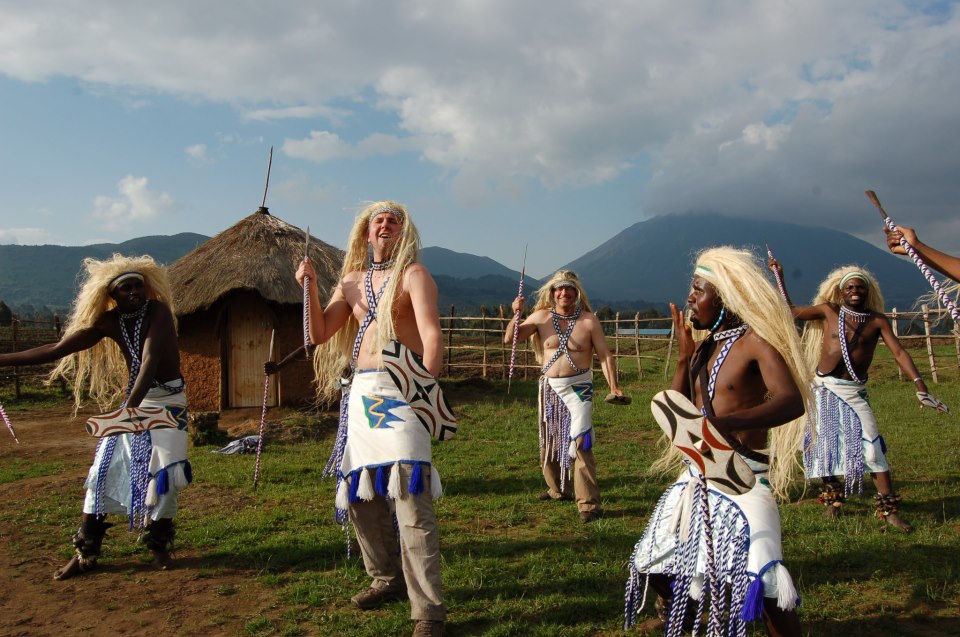 Every country has it's own unique culture, and Rwanda is no exception. We have our own way of dancing, our fashion styles, the favorite dishes by locals, and activities most people are preoccupied with.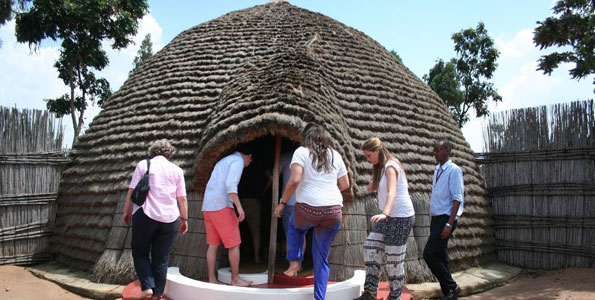 Most researchers, historians, & other visitors of Rwanda, get a chance to learn more about the Rwandan culture by visiting cultural museums, and embarking on Cultural tours, where they get a chance to participate in the activities done by the locals, while walking in their shoes they get a chance to experience the Rwandan culture firsthand. Some visitors even get involved in upcoming festivals and concerts in Rwanda, to get a feel of what it's really like to  be a Rwandan.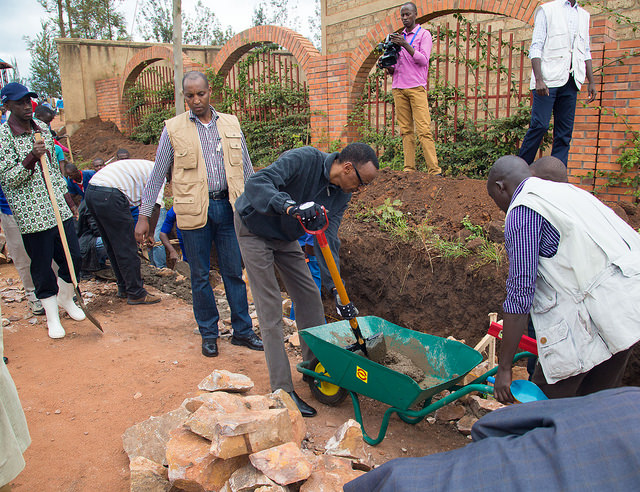 Every last Saturday of the month, people across the country, big & small, do
community service to make their
environment better, it's called UMUGANDA Day. Even the president participate in this activity to set a good example to the people he leads.
Business in Rwanda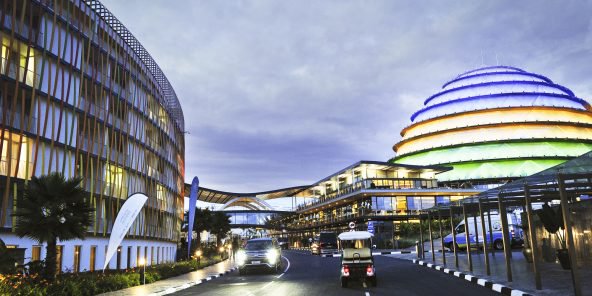 Rwanda is one of the fast-growing developing countries, full of opportunities since the journey that lays ahead to be covered is still long. It's among the top countries in Africa investors visit frequently due to its stability and tight security, it hosts many conferences per year, including the Big ones, like the recent African Union Free Trade Conference of March 21st , 2018 that hosted nearly all presidents of the African continent to create the African Free Trade Area on the continent, the World Economic Forum of 2016 and more.
Anyone is welcome to do business in Rwanda, foreign investors are received with a warm welcome, they enjoy to work under stable & favorable policies that ensure a great return on their investment.
Rwanda Tourist Map – Free PDF Download
For more detailed information of what to see in Rwanda, please download a free Complete Rwanda Tourist Map in pdf below. It contains the nitty-gritty of all interesting activities to do in Rwanda, interesting places and other landmarks you don't want to miss out. Get it to get most out of Rwanda.